Search Engine Marketing (SEM) is the art of 'tapping into' the massive potential that the Internet offers, in order to drive qualified, new customers to your website. Targeted Internet advertising campaigns using a Search Engine's own pay-per-click advertising platform allows Internet marketers to 'buy' a presence on the Search Engine Results Pages (SERPs).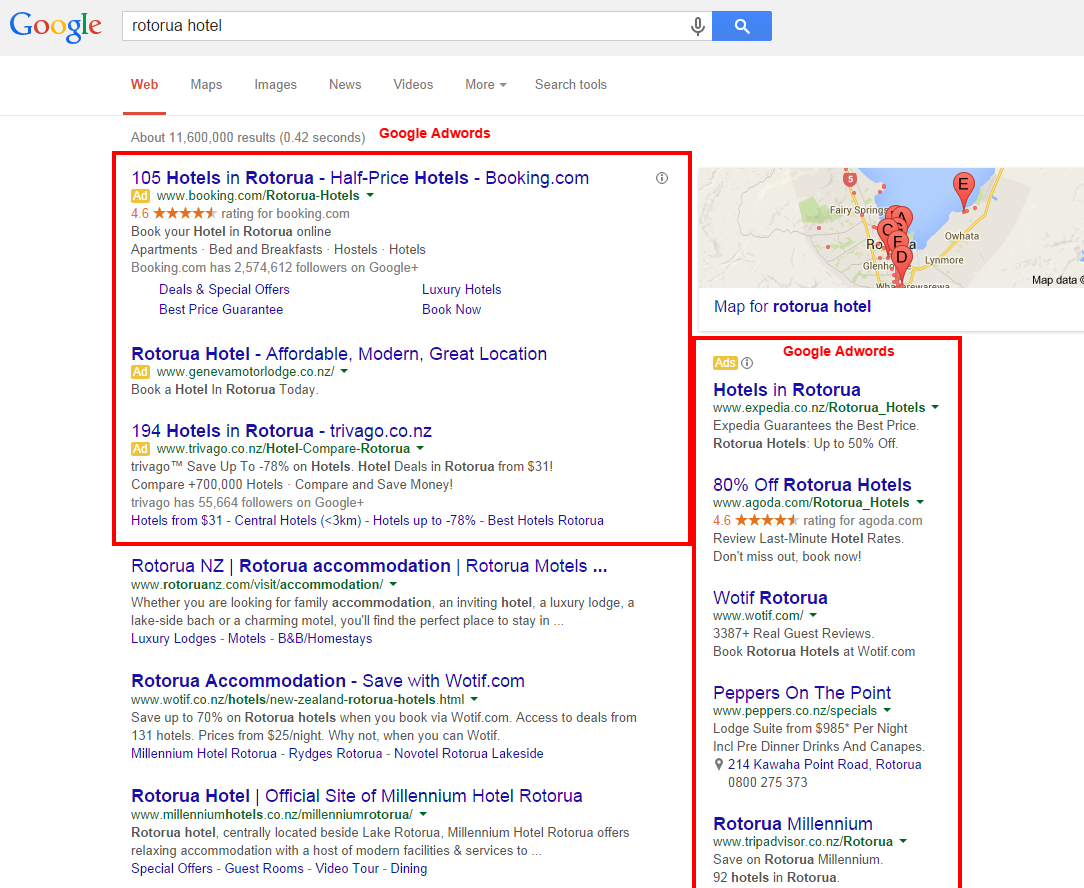 Search Engine Marketing is a very powerful technique to promote a new website launch. A SEM campaign managed by Rotorua Web Design will effect an immediate, controllable presence on SERPs. Our campaign manager will expertly manage the 'trigger' keywords, advertisement copy & budget in order to maximise return on investment.
With over 92% market share, Google is by far New Zealand's favourite search engine, which is why we exclusively the Google Adwords advertising platform to drive leads to your website. We will insure that our client's Google Ads occupy the most cost effective 'real estate' on the Google Search Engine results page.
Our expert management of your Search Engine Marketing campaign will allow your business to perform accurate return on investment calculations, drilling right down to a cost per lead or cost per acquisition figure. To allow us to start generating leads for your business, just contact us for a consultation.